FALL 2021 Season Coming Together with Big Events on the Slate
The Outlaws Baseball team is putting together a strong schedule for the fall season. Prospect Select baseball (hosts of the Black Bear) are adding a new event in Asheville NC for the fall along with the always competitive PS Baseball Greenville Fall Classic. With these two events, plus several key events hosted by other organizations, we expect to have one of the best fall seasons ever. Our teams will be tested, and rewarded, with the opportunities our upcoming season will present. Check back frequently to see our updated schedule as we begin to add it to the site.
June 2021 - Huntersville Post 321 Season is Cancelled
American Legion Baseball is a long-time American tradition which we are very proud to be a part of. However, we are still feeling the impact of COVID on our sport. The staff, along with the input from our sponsors have decided to suspend our program until the 2022 season. We are doing this, not because of concerns over COVID, but rather because the high school season has been pushed into the summer. With players from two of our major source schools involved in the state playoffs, we are not able to field a deep enough roster to complete the aggressive schedule of 14 games in 17 days. We look forward to 2022 when schedules should be back to normal and all of our players would be available to participate in this great experience.

May 19, 2020 - Changes to 2020 Season Being Driven by COVID-19
We have had a few changes to the summer season and a few BIG announcements to make. First, we have had our first two events in June for the 15U team get cancelled and we are waiting on new schedules. As soon as we have those, we will update everyone.
American Legion Baseball has been cancelled, but we are putting a team together that will play in a local league to offer these players a baseball experience for 2020. Our coaches and staff will be communicating changes to all of our players and families as frequently as we have good information to share.
March, 2020 - Line Drive Outlaws Receive Return Invitations to the PBR State Games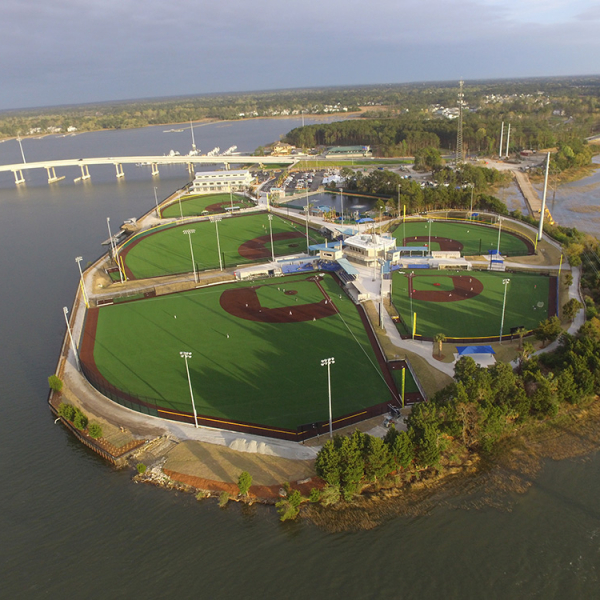 The Line Drive Outlaws 16U and 17U teams have been invited to play in the 2nd Annual Prep Baseball Report Carolina State Games to be held in Charleston SC at Shipyard Park in June of 2020. Prep Baseball Report is quickly becoming one of the best run organizations in the Southeast and provides a first class environment for athletes and families. This year's event has top rated programs coming from states such as NC, SC, GA, TN, VA, OH, KY and more. It promises to be a terrific challenge for our program and offer prospective college athletes a real chance to test their skills in front of scouts and PBR reporters.
March 2020 - Line Drive Outlaws return to the Black Bear Classic for the 7th Consecutive Year
The Black Bear Classic put on by Prospect Select Baseball in mid-June is the premier baseball tournament in the Carolinas. 2020 will mark the 7th consecutive year our program has received accepted an invitation to play in this event. Typically the event hosts about 300 teams in the Greenville SC region. In 2016 our 17u team finished an impressive 5-1 and reached the Final Four of the event. In previous years, our players have had the opportunities to play against teams from Alabama, Texas, New Jersey, Ohio and even the Bahamas. This year we are taking two teams (17U and 16U) to the event in hopes of making another strong showing with both of our rosters.